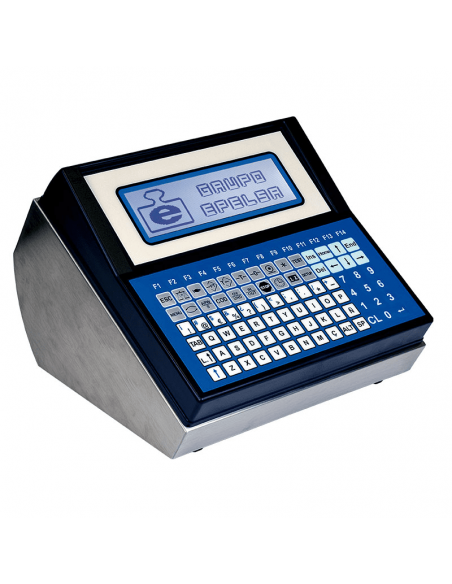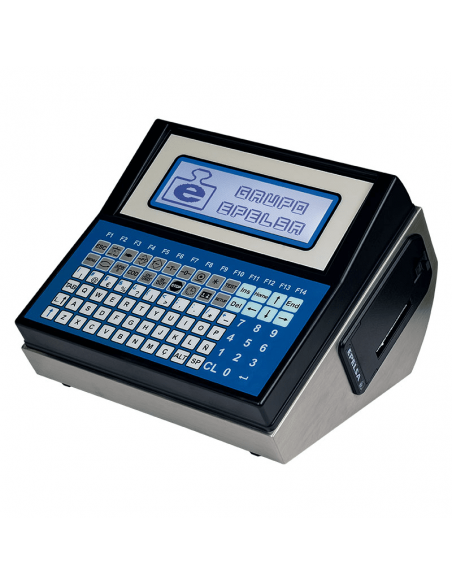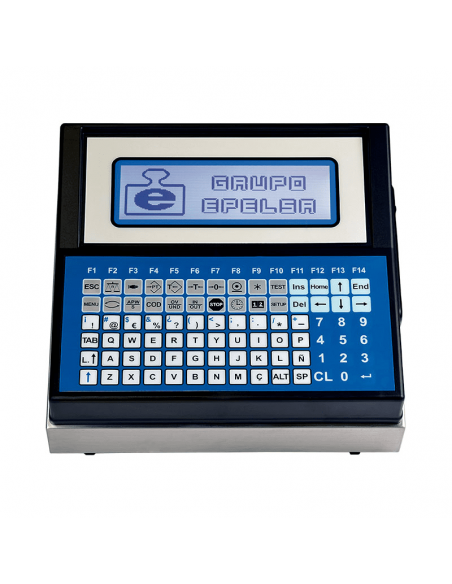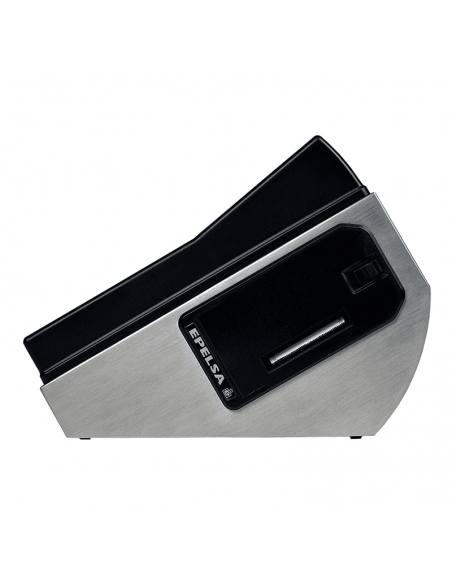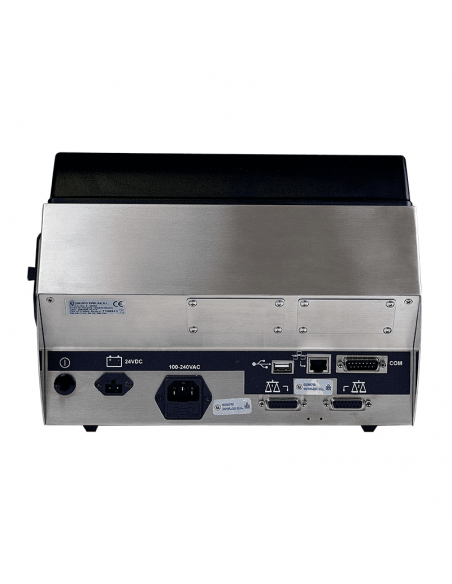 Orion Plus indicator
Description:
Bi-scales Weight indicator with 2nd Platform connection with internal printer and computer,
printer and repeater output.
Bi-scale equipment associated with weighing operations with different types of tare, piece counting (also allowing the unit weight of each piece to be calculated), over/under control (+/-) of weight or pieces, simple dosing, weighing of live animals or detection of maximum effort. In all cases, it is possible to accumulate the weighs and print a ticket (or label) or communicate them with a computer.
Screen with 240x64 dots graphic display.
Alphanumeric keypad with 14 function keys, 30 direct function keys, 10 numeric editing keys and 44 alphanumeric editing keys.
Housing with stainless steel finish (matt polished).
Built-in local thermal printer.
Serial channels 1 x RS-232/C and 1 x RS-232/C or RS422 (1 SUB-D15M connector).
It has 1 Ethernet channel (RJ45 connector) and 1 USB for connection to a computer, printer, labeller or repeater.
Equipment designed for microprocessor control of the weight signal.
Supports up to 100,000 display divisions (internal use).
Includes non-volatile RAM for data backup
AC power supply: 100-240V (±10%) single-phase with earth connection. Continuous power supply: 24 VDC, 4A.
Maximum power consumption (printing): 100 W.
No. of platforms: 2 (2 SUB-D15H connectors).
Net weight: 5.0 kg / Packed: 6.1 kg.
Packing dimensions: 35 x 35 x 28 cm.

Options
Relay board (setpoints) 1 SUB-D15H connector.
Analogue output board (0-5 V / 0-10 V / 4-20 mA).
1 SUB-D9H connector.
Type (Indicators & repeaters): Inox
Tactile: No
Alphanumeric: Yes
With printer: Yes
with Labeler: No