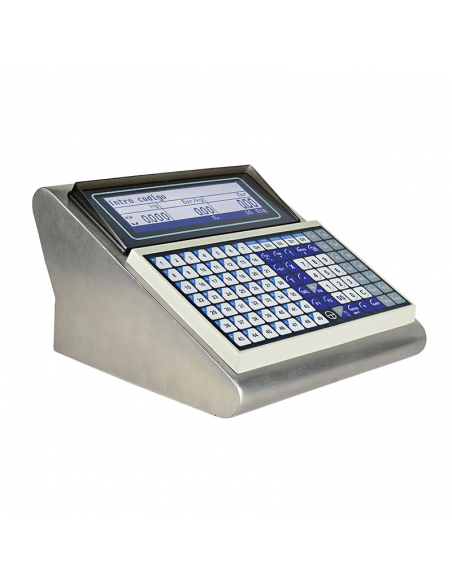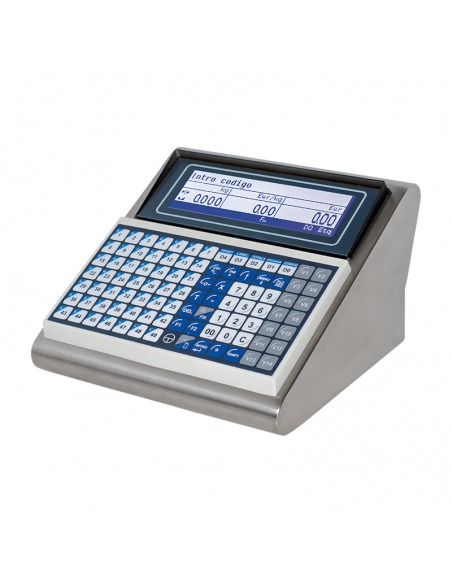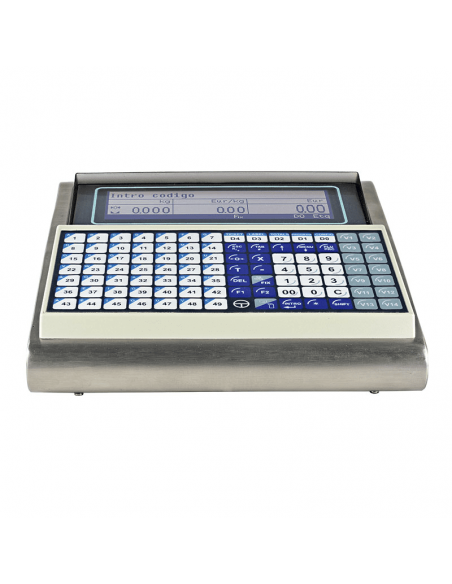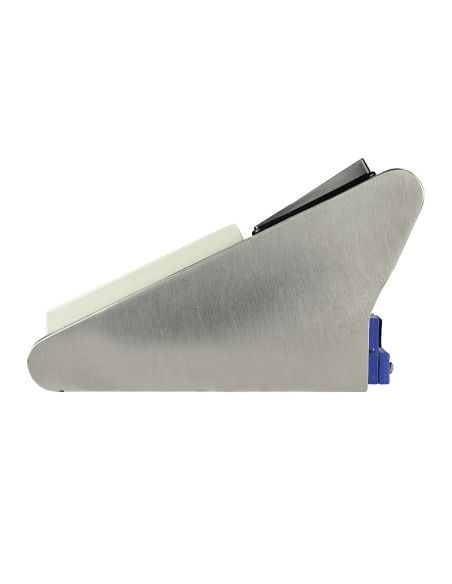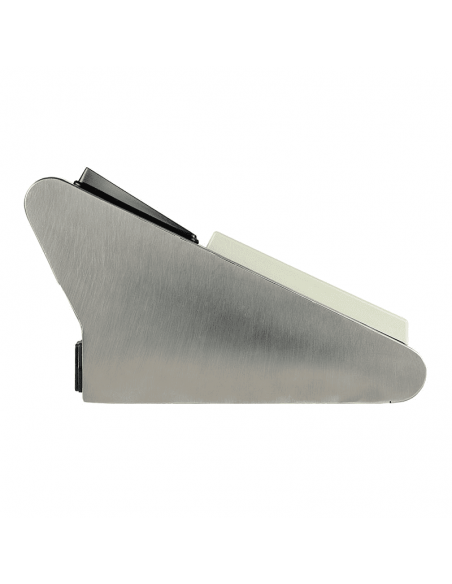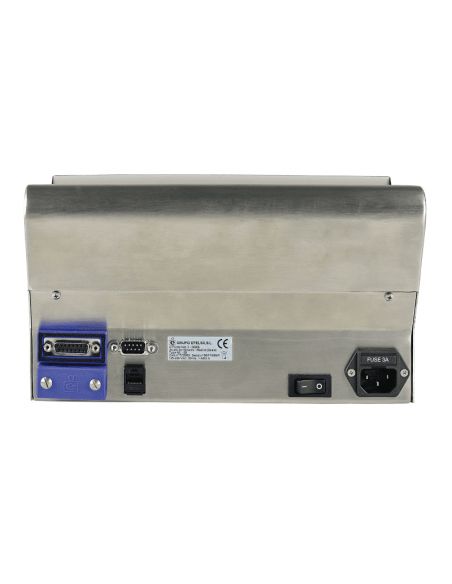 ML-50 Indicator
Description:
High performance indicator for connection with external labeler
Housing with stainless steel finish (matt polished).
ARM 4Mb RAM microprocessor.
Graphic display of 240x64 points, alphanumeric indication.
Possibility of programming 80 label formats including 2 bitmap format logos up to 12Kb.
Alphanumeric keyboard of 98 keys with 49PLU ́s direct and 4 direct function keys.
Stand-by key to switch off the equipment.
Label management via PC
Possibility of interconnection up to 60 devices via Ethernet.

Weight Neto: 4,15 kg. / Packed: 6,2 kg.
Packing dimensions:  26 x 16 x 25 cm.

Options
Scanner connection.
Connection to external Labeler.
Countertop: Yes
Hanging: No
Printing: No
Linerless (Opt.): No
PC technology: No
Touchscreen: No
TPV / Checkout connection: No
Internal use: No